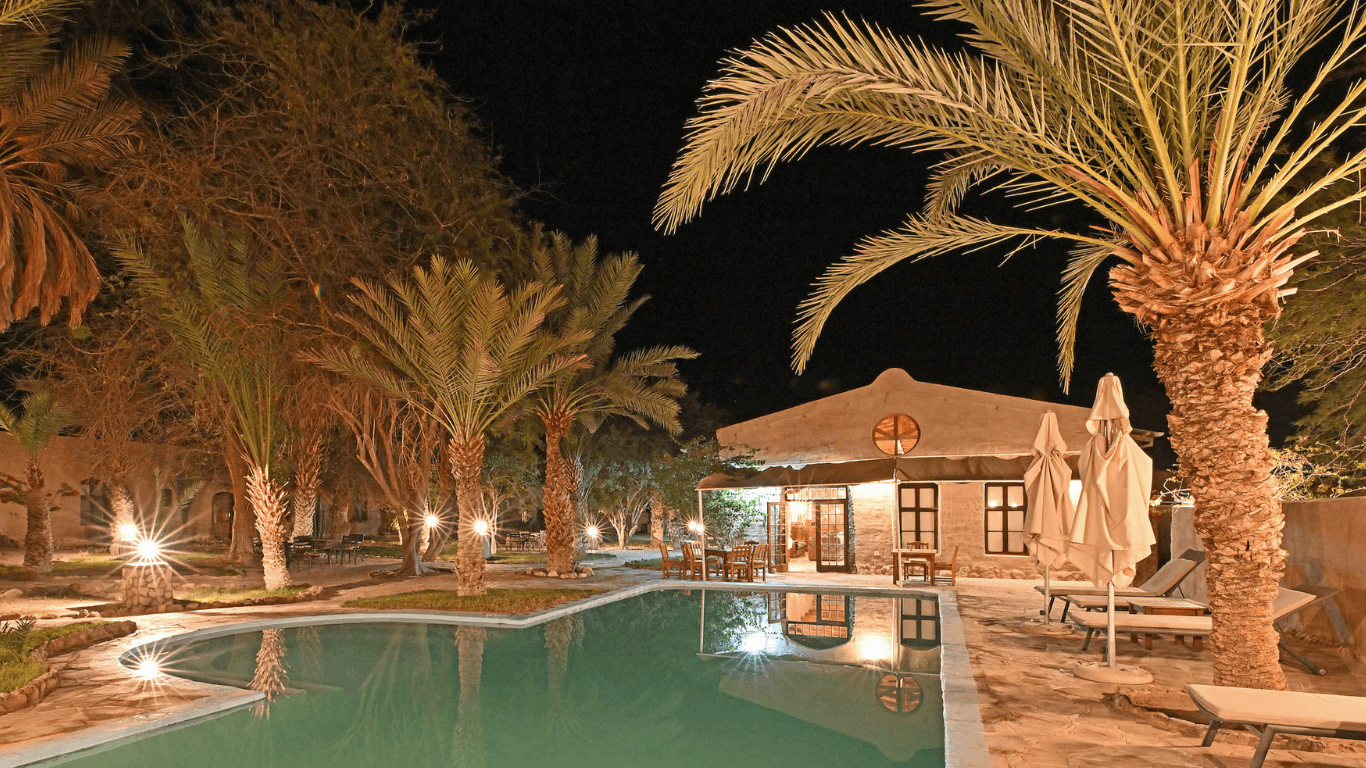 Fort Sesfontein Lodge & Safaris

Historical Ambience in Namibia's Wilderness
Discover the iconic desert elephants
of the Hoanib Valley
Authentic Himba culture in the Kaokoland
Discovery of ancient SAN rock engravings
Rhino tracking in the wild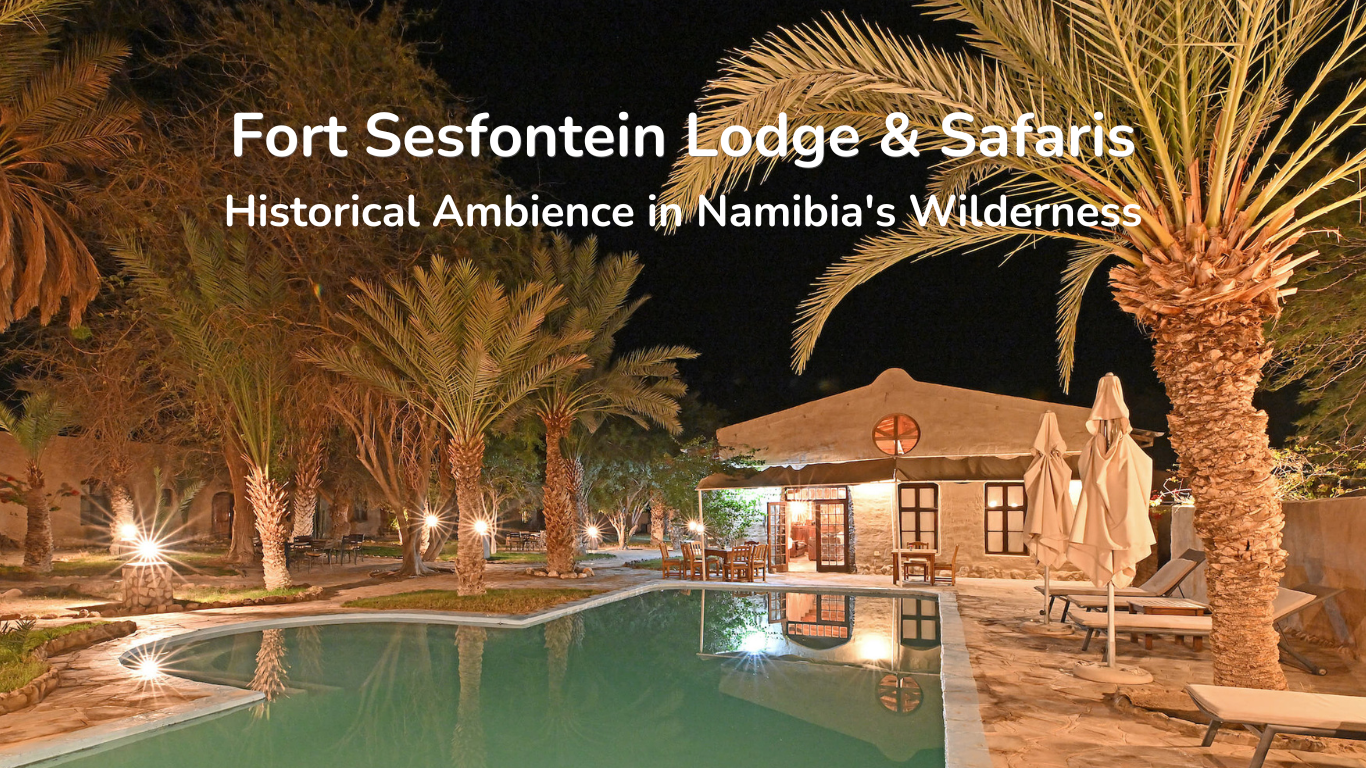 A Treasure in Namibia's Wilderness
Dear Guest,
Welcome to the Fort Sesfontein website. We have completely revamped this site and aimed to make it user-friendly. We like to present the uniqueness of the facility, its historical background, and the diversity of the breathtaking nature of Kaokoveld with as much information as possible.
We want to inspire you to choose Fort Sesfontein as your accommodation. Please also review the truly unique tourist offerings of our activities and consider a more-day stay that is not only relaxing but also attractively priced.
You can receive definitive information about availability and prices, and ultimately, a complete booking process using your credit card is possible.
The visitor numbers at Fort Sesfontein have been steadily increasing after the COVID-19 pandemic and currently reach around 60% of previous occupancy levels. Our tours are also highly popular.
The Hoanib region is a safe haven for our desert elephants and offers an impressive biodiversity, including lions, giraffes, antelopes, and ostriches. Join us in exploring the wonders of the wilderness.
The dwindling population of free-roaming rhinos in this region is under special protection.
In collaboration with the Conservancy and local rangers, Fort Sesfontein offers an exciting and exclusive Rhino Tracking Tour! This unique experience is available for small groups and can be booked now. Don't miss out on this extraordinary opportunity!
A Unique Paradise in the Wilderness
The Fort Sesfontein Lodge has emerged from a restored ruin, making it truly unique. Yet, it offers the comfort that guests can expect today. The complex boasts a well-maintained, shady courtyard adorned with palms and a spacious pool for relaxation.
In the bar and restaurant area, indulge in appealing drinks and dishes. The globally unique adventures that you'll experience on our activities will leave you in awe.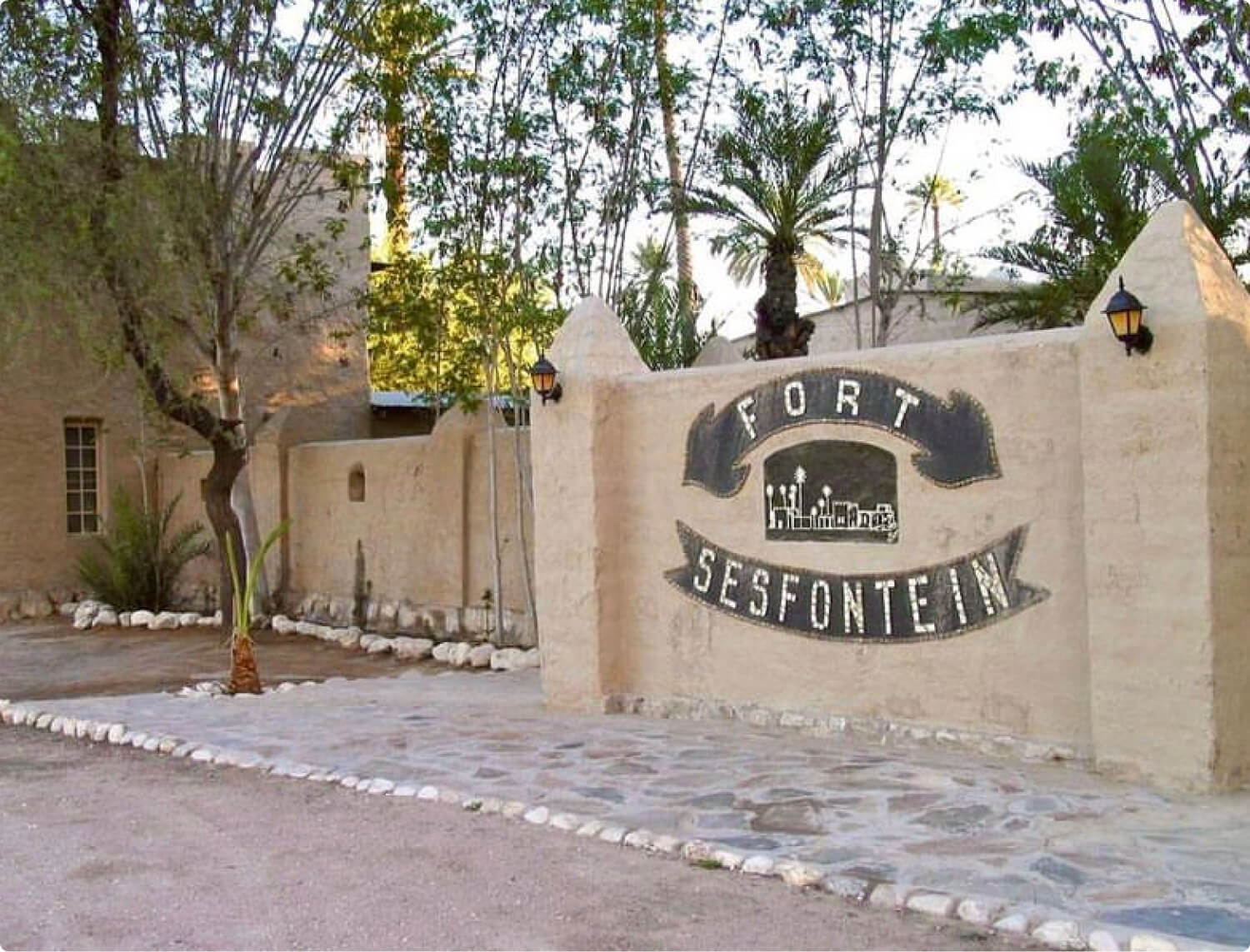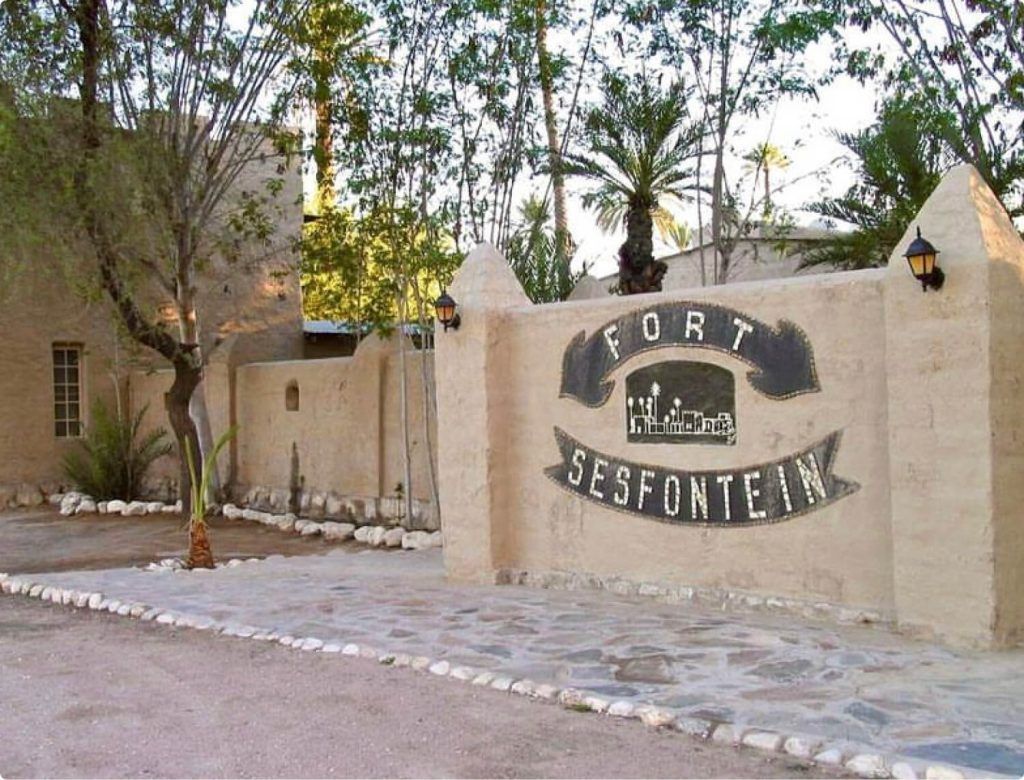 Origins and Evolution of Fort Sesfontein
Travel through time and uncover the distinct history of Kaokoveld and our fort. From a German outpost during the colonial era to a modern lodge, wildlife and nature conservation have always been at the core.
Your Home in the Kaokoveld
Based on traditional architectural styles, we offer a tasteful and contemporary ambiance. The special atmosphere of authenticity has been preserved through the use of mud construction, natural stone floors, and wooden sub-ceilings.
Yet, comfort and spaciousness are also created through the design of the bathrooms, the equipping of the canopy beds with mosquito nets, and excellent room climate control (fans & air conditioners).
After an eventful day, the comfortably designed rooms invite you to relax.
Sustainability at the Core
of Our Mission
Our team is excited to welcome you.
We work tirelessly to make your stay unforgettable. We believe in passion, hospitality, and professionalism, and we embody these values in everything we do.
Book with our partner agency ResDest.