Natural Habitat for Four of the Big Five: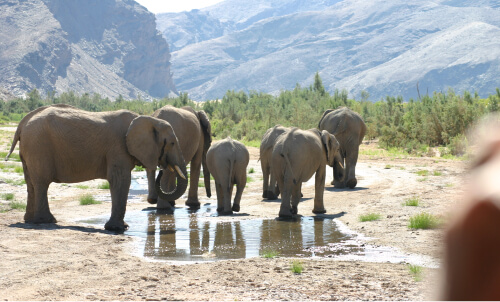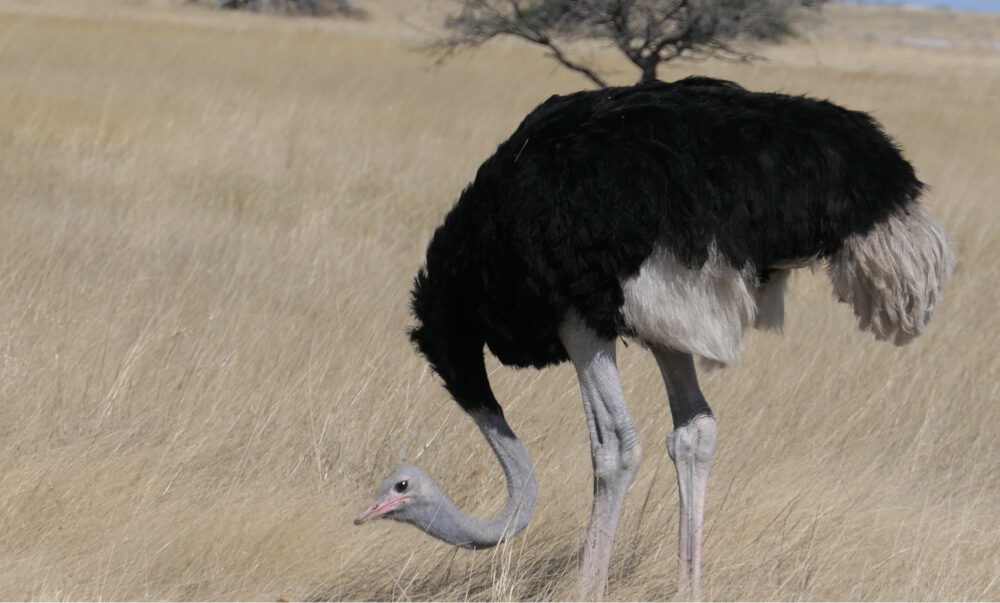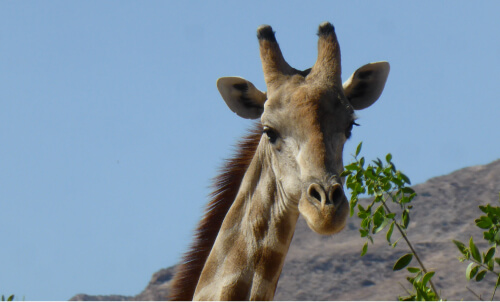 Our exclusive, full-day tour uniquely takes you into one of the world's last wildernesses, a natural habitat for African wildlife. Here, 4 of the Big Five – desert elephants, rhinos, lions, and leopards, along with other animals like giraffes, zebras, oryx, springboks, other antelopes, ostriches, and monkeys call home. After periods of drought, there is now a sufficient density of wildlife again. Our knowledgeable guide, with his open game viewer, will enable unforgettable and exciting encounters with these wild animals.
Experiencing wildlife in the grand, pristine landscape shaped by the dry riverbed of Hoanib, which occasionally carries heavy flows of water, is a one-of-a-kind experience. The trees of the river valley, such as acacia and the famous ana tree, provide a seasonally changing supply of food for the wildlife. It's fascinating to observe how different animal species partake. For our bush picnic, we choose the shade of an ana tree and secure the area carefully.
On the return journey via Giribisflag, you might spot the mesmerizing fairy circles. These mysterious, circular bare patches amidst the grass have always attracted the attention of nature enthusiasts and researchers.
By late afternoon, with a wealth of experiences captured on camera, we return to civilization at Fort Sesfontein.
Die Hoanib Tour ist eine ganz Tages Tour
Es kann keine Tiersichtung garantiert werden,
da es in der unberührten Natur durchgeführt wird
Ein Zwischenstopp mit Lunch ist inbegriffen
Book effortlessly with our partner agency ResDest